Cold-rolled steel is essentially hot-rolled steel that has undergone further processing to increase its strength and strength-to-weight ratio. In cold rolling, the hot-rolled steel sheet is cooled at room temperature and then annealed or tempered.
Advantages of cold rolled steel sheet
Generally speaking, cold rolled steel can be processed or manufactured to tighter tolerances and provide a better overall surface finish than hot rolled steel, which provides a good basis for painting. Because of its convenient processing and beautiful surface, cold-rolled steel sheets are widely used in daily life fields such as automobiles, power products, and furniture.

Characteristics of cold rolled steel sheets
Cold-rolled steel has better surface properties than hot-rolled steel, so it is usually used in applications that require more technical precision or higher aesthetics. In terms of physical properties, the hardness, tensile strength and deformation resistance of cold rolled steel are all added by work hardening.
However, due to the additional processing of cold rolled steel, its cost is higher, and it also generates internal stress in the material, which may lead to unpredictable curling if the stress is not relieved during cutting, grinding or welding.
Cold rolled steel sheets can be identified by the following characteristics:
1. Smoother and finer surface, smaller tribute tea.
2. With clear corners and better straightness.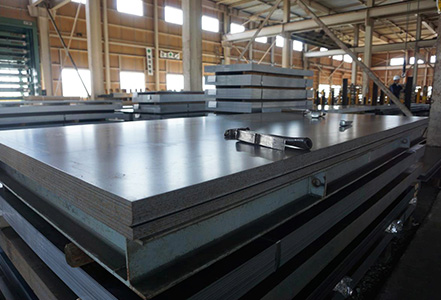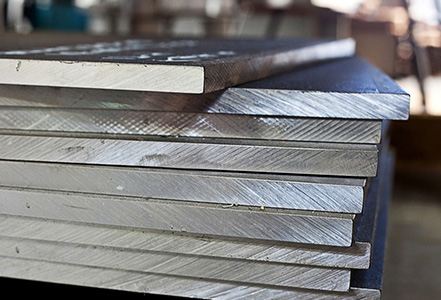 Relative steel grade
S235 JR,S235 JRG2,S235 J0,S235 J2,
S275 JR,S275 J0,S275 J2,
S355 JR,S355 J0,S355 J2,S355 J2G3,S355 J2G4,S355 K2,S 355 K2G3,S355 K2G4
Q235,Q355

S355 J0:Structural grade S, minimum yield strength 355N/m㎡, J0 grade confirms that the steel passes the longitudinal direction at 0℃, 27Jcharry v notchShock test.
S355 J0+AR:Structural grade S, also with a yield strength of 355 N/m², but in rolled form.
S355 J0+N:Structural class S, also with a yield strength of 355N/m㎡, but supplied in normalized condition.
S355 is widely used in structural engineering and construction industry, and the workability of S355 J0 structural steel and marine steel plate is similar to that of low carbon steel, and it also has excellent weldability and good shock resistance.
Q235 steel plate has goodplasticity, toughness, weldability and certain strength, with good cold bending properties.
Q355 steel plate has good mechanical properties, welding properties, hot and cold processing properties and corrosion resistance, and can be used to manufacture welded structures with high loads such as ships, boilers, and bridges.

Sheet Specifications
Unit weight (kg/piece)

Size (a×b)

Thickness (t) (mm)

914×1829mm (3′×6′)
914×2134mm (3′×7′)
1219×2438mm (4′×8′)
0.7
9.19
10.70
16.30
0.8
10.50
12.20
18.70
0.9
11.80
13.80
21.00
1.0
13.10
15.30
23.36
1.2
15.80
18.40
28.00
1.4
18.40
21.40
32.70
1.5
19.70
23.00
35.00
1.6
21.00
24.50
37.30
2.0
26.30
30.60
46.70
chemical composition
grade

The chemical composition is not greater than Max.(%)

C

Si

Mn

P

S

Q235A
0.22
0.35
1.4
0.045
0.050
Q235B
0.20
0.35
1.4
0.045
0.045
Q235C
0.17
0.35
1.4
0.040
0.040
Q235D
0.17
0.35
1.4
0.035
0.035
Q355A
0.20
0.5
1.7
0.035
0.035
Q355B
0.20
0.5
1.7
0.035
0.035
Q355C
0.20
0.5
1.7
0.030
0.030
Q355D
0.18
0.5
1.7
0.030
0.025
Q355E
0.18
0.5
1.7
0.025
0.020
grade

The chemical composition is not greater than Max.(%)

C

Si

Mn

P

S

N

Cu

t≤16

16<t≤40

t>40

S275 JR
0.21
0.21
0.22
N/A
1.5
0.035
0.035
0.012
0.55
S275 J0
0.18
0.18
0.18
N/A
1.5
0.030
0.030
0.012
0.55
S275 J2
0.18
0.18
0.18
N/A
1.5
0.025
0.025
N/A
0.55
S355 JR
0.24
0.24
0.24
0.55
1.6
0.035
0.035
0.012
0.55
S355 J0
0.20
0.20
0.22
0.55
1.6
0.030
0.030
0.012
0.55
S355 J2
0.20
0.20
0.22
0.55
1.6
0.025
0.025
N/A
0.55
S450 J0
0.20
0.20
0.22
0.55
1.7
0.030
0.030
0.025
0.55
Mechanical behavior
grade

Yield strength not less than Min. (N/mm²)

Tensile Strength (N/mm²)

Elongation not less than Min. (N/mm²)

Impact test

t≤16

16≤t≤40

40≤t≤60

t≤40

40<t≤60

60<t≤100

Temperature (°C)

Energy Min. (J)

Q235A
235
225
215
375~500
26
25
24
N/A
N/A
Q235B
235
225
215
375~500
26
25
24
20
27
Q235C
235
225
215
375~500
26
25
24
0
27
Q235D
235
225
215
375~500
26
25
24
-20
27
Q355A
355
335
325
470~630
20
19
19
N/A
N/A
Q355B
355
335
325
470~630
20
19
19
20
34
Q355C
355
335
325
470~630
21
20
20
0
34
Q355D
355
335
325
470~630
21
20
20
-20
34
Q355E
355
335
325
470~630
21
20
20
-40
34
When thickness t=16
grade

Yield strength not less than
Min.(N/mm²)

Tensile Strength (N/mm²)

Elongation not less than Min. (N/mm²)

Impact test

Temperature (°C)

Energy Min. (J)

S275 JR
275
410~560
23
20
27
S275 J0
275
410~560
0
27
S275 J2
275
410~560
21
-20
27
S355 JR
355
470~630
22
20
27
S355 J0
355
470~630
0
27
S355 J2
355
470~630
20
-20
27
S450 J0
450
550~720
17
0
27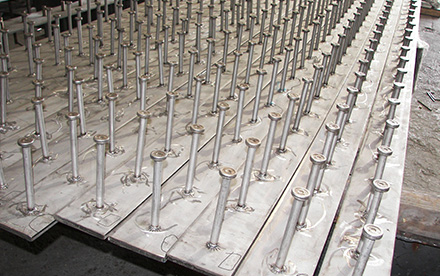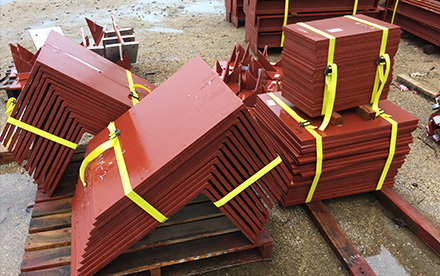 Contact us for more information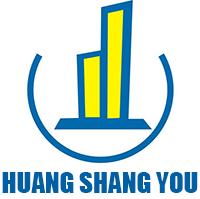 HK HuangShangYou Steel Industrlal Limited
Email: king@ulsteel.com   Email: hlsteel@aliyun.com