Pit board of environmental protection
HSY environmental protection color-coated pit plate is made of galvanized and painted steel. The company uses rolling pit plate forming machinery to form it. It has good corrosion resistance, bright colors and beautiful appearance.
HSY environmental pit panels have been widely used in various buildings, site hoardings, warehouse walls, parking lots, commercial facilities, airports, and warehouses. The company's self-tapping screws make installation more convenient.
The company will cut and deliver according to the size specified by the customer, which can avoid the situation of overlapping common materials due to insufficient length. Each pit slab can be up to 14 meters long. The company's HSY environmental protection color-coated pit boards are produced in Hong Kong and domestic factories, and there are sufficient stocks to fully supply the needs of the Chinese, Hong Kong and Macau markets. You can also place orders in Hong Kong and pick up the goods in China.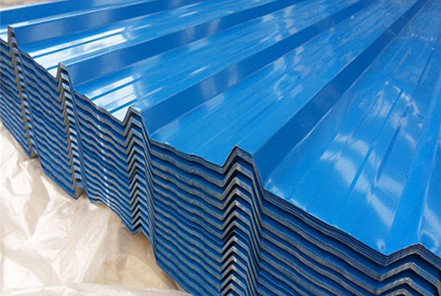 Environmental pit board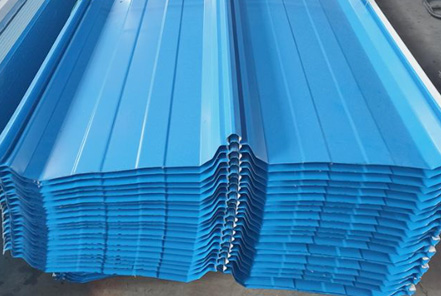 Color steel plate
Environmental protection pit plate features
Beautiful and novel in shape, rich in color, strong in decoration, flexible in combination, and can express different architectural styles;
Light weight (6~10kg/m²), high strength (yield strength 250~550MPa), good skin stiffness, good anti-seismic performance of waterproofing agent;
Corrosion resistance, green environmental protection and energy saving, good stability, high quality factory products;
The construction and installation are convenient, reducing the installation and transportation workload and shortening the construction period;
The profiled steel plate is an environment-friendly building material and can be recycled. The promotion and application of the profiled steel plate is in line with the policy of sustainable development of the national economy.
Environmental protection pit plate specifications
| | | | |
| --- | --- | --- | --- |
| Type | Size | Material Thickness | Practical Width |
| FS750 | | 0.5mm-0.7mm | 750mm |
| FS730 | | 0.5mm-0.7mm | 730mm |
| FS800 | | 0.35mm-0.7mm | 800mm |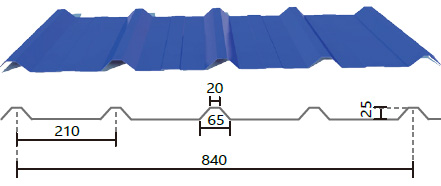 Type
Usage
Cover Width(mm)
840/1050
Coil Width(mm)
1000/1200
thickness(mm)
0.5
0.6
roof sheathing
Wall Panel
Moment of inertia(cm4/m)
4.44
5.38
Sectional moment of resistance
6.98
8.31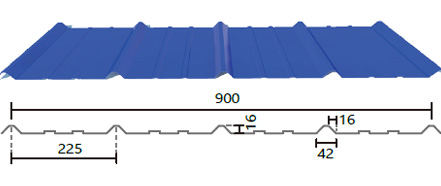 Type
Usage
Cover Width(mm)
900
Coil Width(mm)
1000
thickness(mm)
0.4
0.5
0.6
roof sheathing
Wall Panel
Moment of inertia(cm4/m)
4.5
5.8
7.02
Sectional moment of resistance
2.07
2.92
3.43
Specification

JIS G3312/BS 3083/BS G3302/ASTM A526

Thickness
0.5mm
0.7mm
1mm
Impact test
OK
OK
OK
Pencil hardness test
OK
OK
OK
Cross souring test
OK
OK
OK
Salt spray test
OK
OK
OK
Hardness test
OK
OK
OK
Coating weight
OK
OK
OK
Film thickness
OK
OK
OK
Get Your Free Quotation Today!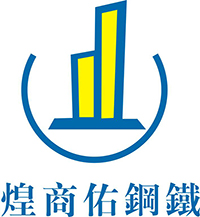 HK HuangShangYou Steel Industrial Limited
Email: king@ulsteel.com   WhatsApp: +852-65561469   WeChat: +852-65561469